Don't Pollute

- One pint of oil can produce an oil slick that will cover one acre (approximately the area of a football field).
- One part of oil per million parts of water (about equivalent to one drop of oil in a filled bathtub) can produce tastes and odours noticeable to humans.
- 35 parts per million can cause a visible oil slick on water and can damage aquatic organisms.
- 50 parts per million can foul water treatment plants and cause equipment damage.
- Oil in landfills can leach into ground water, carrying contaminanats and affecting the odour and taste of the water.
- Plastic, and other garbage thrown in the sea, harms and kills reef life and coral reefs.
Let's protect our environment together!
Follow this link to the mother.jones.com Action Atlas and see how in Cayman we have made/and are making provisions to protect our coral reefs. Please also study what is happening to the world's coral reefs!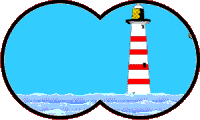 Remember that pollution kills
Follow the links to the motherjones.com Action Atlas to check out if our neighbours' (Jamaica and Cuba) coral reefs are as healthy as ours in Cayman!
motherjones.com Cuba - coral reef information
This turtle was found with a plastic bag attached to it.